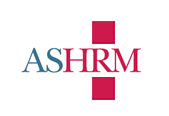 The American Society for Healthcare Risk Management (ASHRM) has published the first of four white papers designed to explain the organization's Getting to Zero initiative which fosters a proactive approach to reducing the risks that lead to Serious Safety Events (SSEs). ASHRM's white paper, Serious Safety Events: Getting to Zero,focuses on improving patient safety through the development of universal methods for managing, investigating, measuring and ultimately, eliminating preventable harmful events. The paper includes recommendations for the following:
Development of standardized definitions for SSEs
Rapid identification and prevention of SSEs
Investigation of SSEs utilizing experienced risk management or patient safety professionals
Measurement techniques aimed at determining the efficiency of SSE prevention, resource conservation and life-saving mechanisms
To download ASHRM's SSE white paper, click here.